OmnidAb™: Heavy Chain-Only Transgenic Chicken Optimized human VH domain powered by affinity maturation in a chicken host
Single-domain antibodies are small, stable, modular, and manufacturable, making them ideal for various therapeutic applications. OmnidAb is an in vivo chicken host platform for single-domain antibody discovery, based upon an optimized human VH domain that affinity matures to provide a functionally diverse immune repertoire unavailable with mammalian host systems.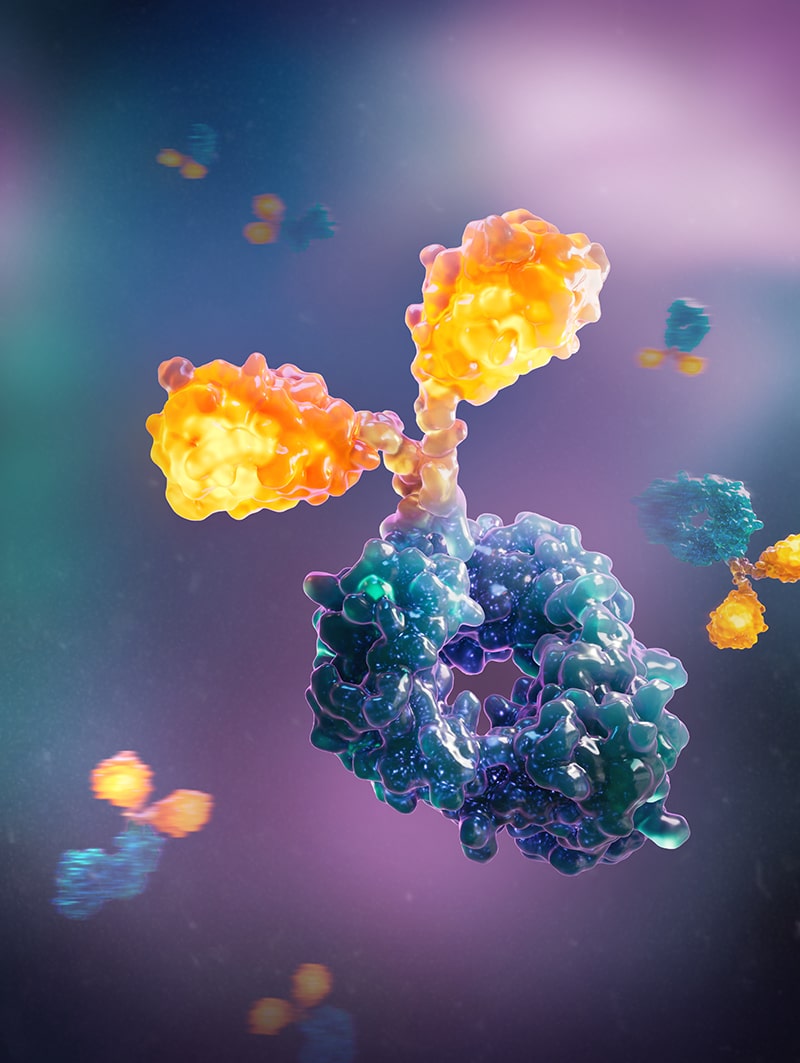 Chicken Platforms: Powered by Evolution
Immunization in a chicken host has distinct advantages over rodent models. Their evolutionary distance from humans means a more robust immune response against antigens that are usually weakly immunogenic, unique epitope recognition, and higher antibody titers.

OmnidAb is the first and only transgenic chicken host that can generate humanized single-domain antibodies, enabling greater immune recognition of highly-conserved antigens and the discovery of more diverse antibody repertoires. These can serve in a variety of applications, including as building blocks for bi- or multi-specific therapeutics.