Transgenic Chickens: OmniChicken® & OmniClic® The only human Ig-transgenic chicken for the discovery of therapeutic antibodies
More than 300 million years of evolutionary distance drives divergence between mammalian and avian orthologs. OmniChicken and OmniClic offer affinity matured antibodies in an evolutionarily distant chicken host environment, which can deliver a diverse repertoire of antibody panels to highly conserved therapeutic targets.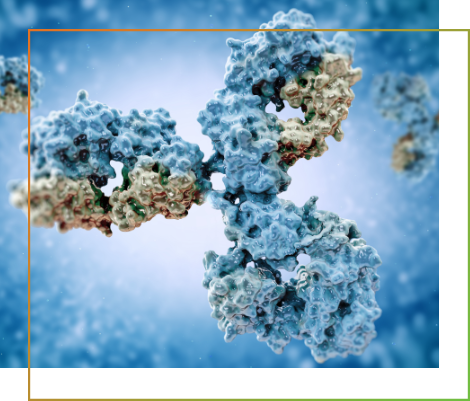 Leverage the advantage of using distinct transgenic animals
Due to the large evolutionary distance between birds and mammals, many target antigens that are not immunogenic in rats or mice induce a strong antibody response in chickens.

Launched in 2016, OmniChicken is the first successfully engineered bird with an immune system that can efficiently generate human sequence antibody repertoires.

About OmniClic: A transgenic chicken that generates bispecific antibodies
The OmniClic transgenic chicken expresses a fixed VK3-15 light chain so different antibodies generated using this platform can be easily combined to form a bispecific human antibody.