Therapeutic monoclonal antibody discovery
A full range of therapeutic antibody discovery services that leverage the suite of OmniAb technologies
OmniAb can help enhance the discovery process for antibody-based therapeutics.
Our project teams work closely with partners to customize and optimize therapeutic monoclonal antibody (mAb) discovery for each campaign.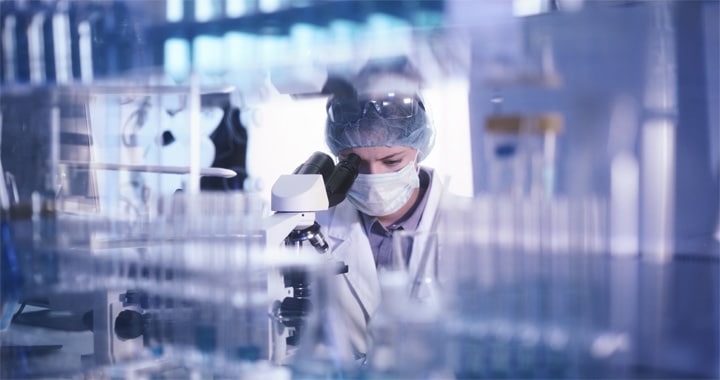 Discovery with transgenic rodents
There are two options for antibody discovery with OmniRat®, OmniMouse®, and OmniFlic®:
Receive animals directly and perform antibody discovery at your facility
Choose an OmniAb authorized service provider to perform discovery for you
The OmniAb team will work with you to select the best option for your organization.
All OmniRat, OmniMouse, and OmniFlic animals are bred on multiple genetic backgrounds, maintained, and supplied by Charles River Laboratories and Taconic. Each breeder maintains master colonies of each animal type for OmniAb licensees and CROs.
Discovery with transgenic chickens and OmniTaur™
The OmniAb team will work directly with you to create a work plan and determine your best options for antibody discovery, including immunization strategy using protein, DNA, or cells, and screening cascade (binding assays, affinity ranking, epitope binning, functional assays).
For difficult-to-express targets, this workplan may include antigen design and production. Our discovery team will immunize OmniAb animals and execute screening strategies that leverage our proprietary screening technologies. Hit expansion is achieved through xPloration® deep dives and/or NGS data mining to identify variants of confirmed clones with improved affinity and reduced manufacturing liabilities.
OmniChicken® animals are bred and hosted at OmniAb's Emeryville, CA location, and full antibody discovery services are offered to partners. Alternatively, tissues can be shipped directly to your facility or to a selected CRO for processing and antibody discovery.
Partnerships with Contract Research Organizations (CROs)
OmniAb works with a comprehensive network of international contract research organizations (CROs) with substantial experience generating OmniAb antibodies and with expertise in characterization, bioinformatics, cell line development, and GMP manufacturing. Current CROs include: